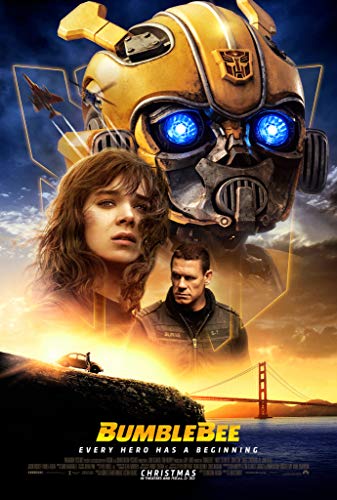 Movie Details
IMDB:
Rating: 7.4
Genres:

Action, Adventure, Sci-Fi

Runtime:
114 min
Rating:

12

- No admittance to children under the age of 12.

Director:
Travis Knight
Stars:
Hailee Steinfeld, Jorge Lendeborg Jr., John Cena
Plot:
On the run in the year 1987, Bumblebee finds refuge in a junkyard in a small Californian beach town. Charlie (Hailee Steinfeld), on the cusp of turning 18 and trying to find her place in the world, discovers Bumblebee, battle-scarred and broken. When Charlie revives him, she quickly learns this is no ordinary, yellow VW bug.